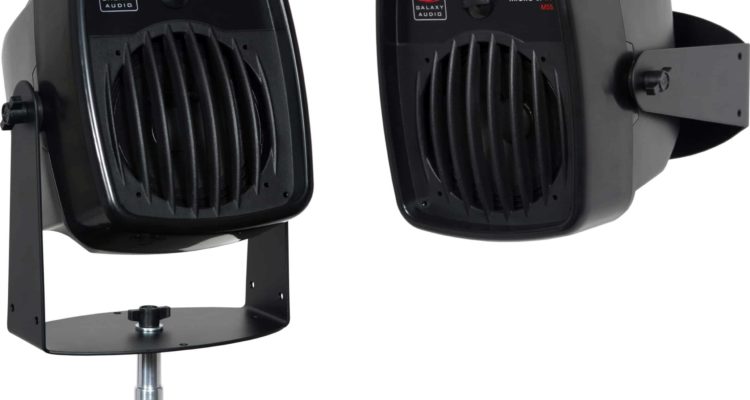 Galaxy Audio's New Micro Spot 5 Personal Monitor
The Micro Spot 5 (MS5), is based on the redesigned HS7 Hot Spot monitor, the original personal monitor. Redesigned with the familiar look and feel of the HS7 Hot Spot. The Micro Spot comes standard with a 7 position volume control switch, along with a newly designed wall and stand mount bracket. This allows for easy positioning on any stand or permanent installation and enables the user to independently adjust their own volume without affecting the other monitors.
The compact, yet high impact, ABS enclosure handles 100 Watts at 16 Ohms. The compact size makes the MS5 a great solution for eliminating stage clutter and the task of lugging bulky floor monitors. The MS5 has a frequency response of 150Hz-15kHz, making it perfect for all speech applications. Pound for pound, inch for inch, the MS5 ranks among the world's loudest and clearest loudspeakers.
Street Price starting at $79.99