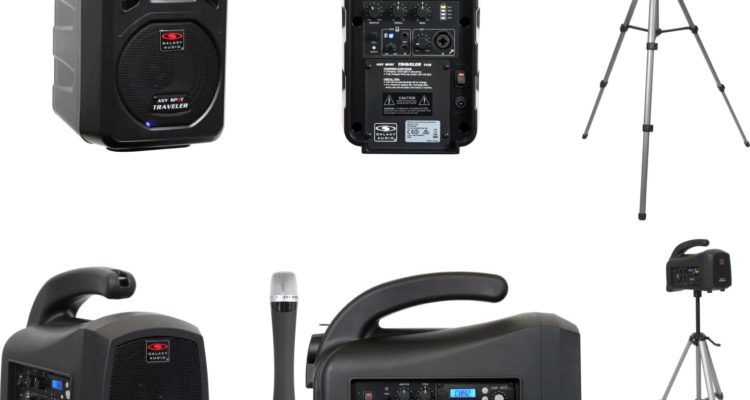 Galaxy Audio's Traveler Series Goes Farther with Two New Models
Galaxy Audio has expanded the Traveler Series of portable, battery operated PA systems with the TV5X and TV5i models. The TV5X is a lightweight handheld PA system with internal Hand Held Mic storage and designed to be carried by the built in handle or the included shoulder strap. The TV5i is a desktop model that can be placed on the optional tripod stand. Both new models have 40 watts of power, and a four bar, easy to read battery gauge. The TV5i features a convenient built in Blue Tooth receiver, while the TV5X has an optional Blue Tooth receiver module. This offers a convenient way to connect a media player wirelessly to the Travelers for music playback.
Both models can be configured with up to two UHF wireless receivers. Each UHF receiver has two different handheld mics and two body pack transmitters to choose from. There is also an optional Media player available which can play MP3s from USB or SD card.
TV5X Street Price starting at $289.99
TV5i Street Price starting at $299.99