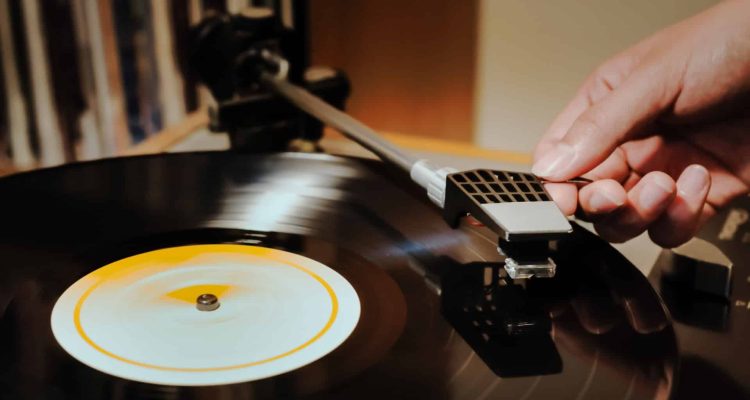 How to Get Signed to a Record Label
If you're a singer, part of a band, or a songwriter, this is probably a passion you'd like to turn into a career. The best and most secure way to do this is to sign a record deal. Getting a record deal might sound like a lofty goal, but plenty of other artists achieve it, so why can't you? It just takes dedication, perseverance, and some good old-fashioned hard work. This blog post contains some tips that you should follow if you want to get signed to a record label.
What a Record Label Can Do for an Artist
Why would you want to pursue this at all? Depending on your situation, it might involve a ton of work. That's the point, really. While you have to put a lot of effort into getting a record deal on the front end, these companies can offer you massive benefits once they are in your corner. 
A major record label can offer artists various advantages, including the following.
Record labels will often pay for your recording sessions and anything related to the music production process. 

Music labels can finance anything related to your image, from professional photoshoots to creating music videos. 

Record labels can protect you from legal entanglements and uncover new money-making opportunities. 

Your record label will handle the distribution and the promotion of your music, including booking shows, writing press releases, and creating merchandise.
Without a record label, artists must handle all of these items on their own or pay someone to do each job individually. This leaves less time and resources for you to focus on your music.
9 Tips to Help You Get Signed to a Record Label
Getting signed to a record label can be a challenging process, but there are several steps you can take to increase your chances of success. The following tips will help!
1. Develop Your Talent
The first step to getting signed to a record label is to develop your talent and create music that is unique and engaging. Practice your craft, hone your skills, and work on creating a unique sound that sets you apart from other artists.
If possible, see if you can connect with a mentor in the music business who can give you some valuable tips and insights. This might be someone who has landed a record deal or worked with successful artists in the past. 
2. Create Original Music
Focus on making high-quality music that stands out and appeals to a specific audience. You can collaborate with other musicians or producers to create a unique sound.
Labels aren't just looking for good songs. They're searching for music that is original and extraordinary but easy to market to their audiences. It often helps to work with an established producer or submit your music to various platforms for some constructive feedback. 
3. Build a Fan Base
In today's digital age, building a fan base is easier than ever. Use social media platforms like Instagram, Facebook, Twitter, TikTok, and YouTube to build a following and promote your music. Share your music with friends, family, and people who are interested in your genre of music.
Make sure to engage with people on your social platforms instead of simply creating profiles and posting your gig dates occasionally. In other words, build meaningful connections with your fans. They'll be more likely to talk about and recommend you to others. 
4. Perform Live
Gigging is an essential way to get your music heard and build a fan base. Play at local venues, bars, and festivals. This will help you improve your live performance skills, receive feedback from audiences, and gain exposure.
You aren't likely to score a record deal by performing at an open mic. That's not the point. The more you perform live, the better you'll get as an artist, which improves your chances of success.
5. Network
The music business is almost entirely about who you know. Even if you don't have a gig scheduled, make an effort to show up at other shows to support artists and get to know the key players. Once people get to know you, they'll be more receptive to accepting demo tapes or passing along a connection. 
Attend industry events, conferences, and showcases. Make contacts with producers, promoters, and other musicians. This can help you get noticed and get recommendations to record labels. Start collecting email addresses and follow others on social media so that you can support their journey and get your name noticed.
6. Hire a Manager or Agent
A good manager or agent can help you navigate the music industry, negotiate contracts, and provide guidance on your career. This isn't necessarily for everyone, but if you're good enough to be pursuing a record label, it's something you should consider. A reputable manager or agent can open some doors for you and help you avoid some rookie mistakes when signing a record deal that might compromise your rights. Be certain to vet this person, unfortunately there are some unscrupulous people in the business. Before signing a contract with a record label, have a lawyer look over that contract before signing. Don't let the excitement cloud your judgment, take the time to insure you are getting a good deal. 
7. Submit Demos
Create a demo of your music that showcases your talent and unique sound. Make sure your demo is professionally produced and well-mastered. Research record labels that align with your music genre and style. Look for labels that have signed similar artists, and submit your demo to the record labels you've researched. 
Most record labels have submission guidelines on their website. Follow their submission guidelines, and be sure to include a cover letter that explains who you are and why you think you would be a good fit for their label. You can also submit your demos to talent scouts or artists and repertoire representatives.
8. Be Persistent
Getting signed to a record label can take time and persistence. Don't give up if you don't hear back right away or a label rejects you. Keep practicing, performing, and submitting your music until you find the right label that believes in your talent and music.
Remember, getting signed to a record label is not the only way to have a successful music career. Independent artists can build a fan base, release music on digital platforms, and create a sustainable income stream without a label's support. There are plenty of independent artists who are doing quite well, but getting signed to a major label can certainly help pave the way to a successful career.
9. Invest in High-Quality Sound Equipment
You're going to need great sound equipment, including microphones, speakers, and amplifiers, if you're going to succeed as a musician and record high-quality sound. Make sure you invest in equipment that serves your needs without breaking the bank.
Galaxy Audio has been in the sound equipment business since 1977, and we've worked with some of the most renowned and successful musicians in the world. We offer several types of sound equipment, from microphones to speakers to monitors, and we would be more than happy to answer any questions you may have! Take a look at our products and reach out to us if you have any inquiries.