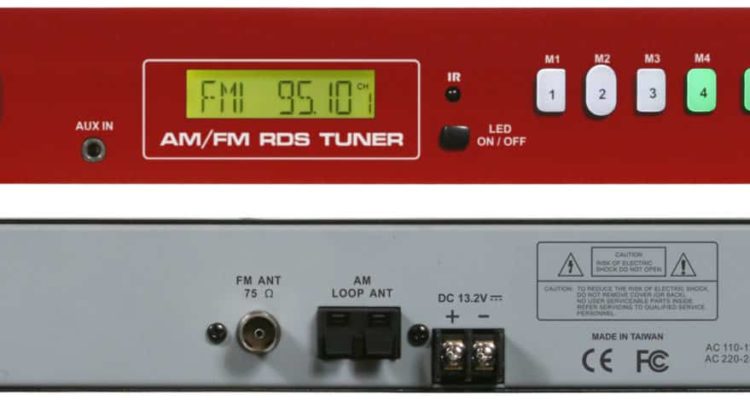 Galaxy Audio Introduces Rackmount RDS Tuner
Galaxy Audio has diversified its lineup of rackmount media players with the addition of the RM-RDSTNR AM/FM Rackmount Tuner with RDS (Radio Data System). The RM-RDSTNR rounds out the trio of Galaxy Audio single rack space media players, consisting of the RM-CDU CD player and the RM-IRD Internet Radio Player.
The professional grade RM-RDSTNR is perfect for any commercial audio installation, providing material for music systems in clubs, restaurants, hotels, and more. Large illuminated buttons are visible in a dark room or installed in a rack. The illumination can be defeated by a switch on the front panel. The all metal, 1U rack mount chassis is ruggedly built for the road.
The new RM-RDSTNR's included RDS, displays Artist and Song Title information on the front panel display. The RM-RDSTNR features a 1/8″ AUX jack on the front panel which allows for the connection of MP3 players, cell phones, or other media devices. The included remote accesses features such FM w/RDS and AM Bands, Sleep, Traffic Auto Scan, Program Type and more.
The Galaxy Audio RM-RDSTNR is shipping now and is currently available from all Galaxy Audio dealers and distributors.
Street Price RM-RDSTNR – $249.99