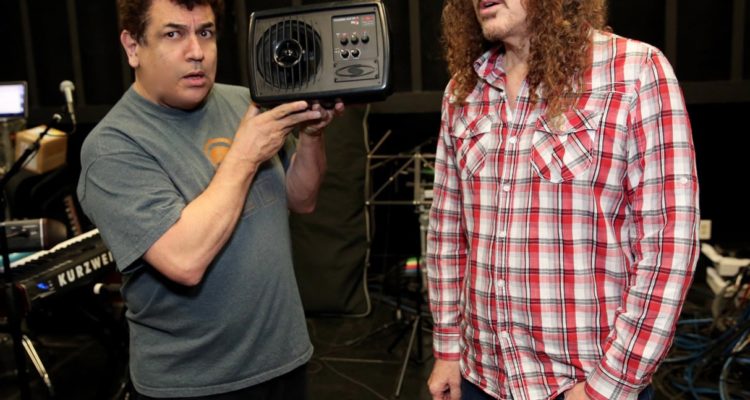 Galaxy Audio helps Weird Al Yankovic's keyboard director, the Great Rubén Valtierra
"After years of wishing for a small powered speaker for my small private gigs and rehearsals, my dreams have been answered a hundredfold. The Galaxy PA6S is simply the best small monitoring system that I have ever heard that is on the market today. Transparent and beyond powerful, the PA6S's deliver brilliance and a bottom not to be expected in such a small package. I am able to play 6-7 note Full piano chords, organ and synth leads at sustained high levels without ANY distortion, yet maintaining a brilliant clarity that fills rooms much larger than I thought capable of."
Nothing… I mean NOTHING, gets close!
I, am a Galaxy fan for Life!"
Sincerely,
Rubén Valtierra Rubén
Valtierra has been the Keyboard Director with Weird Al Yankovic since 1991, and is an accomplished solo and group performer. When not touring, Rubén is active writing and producing, along with leading his group, VLO – Valtierra Latin Orchestra – featuring members of the world's greatest Latin jazz orchestras.
PA6S – Street Price starting at $299.99