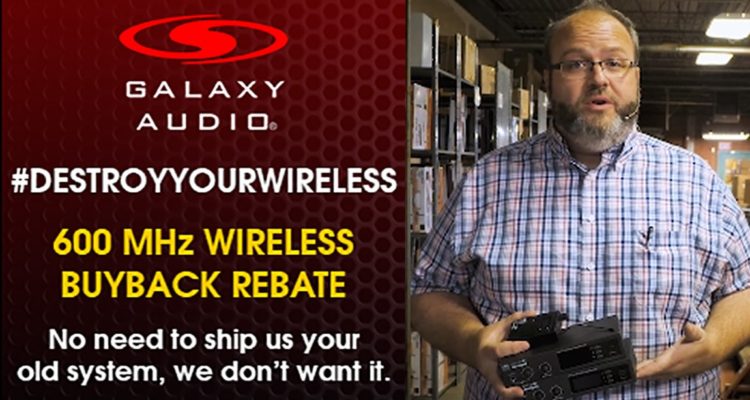 Destroy Your 600MHz Wireless
Galaxy Audio now has a trade-in program available that will allow you to trade in any brand of wireless product in the 600 megahertz range and receive a special discount on current Galaxy Audio wireless products. We don't want your old wireless so instead, we want you to make a video of you destroying your old 600 MHz wireless and send it to us. You can send us your video or upload to YouTube and send us the link.
Galaxy Audio invites you to check out our FCC compliant wireless and other great Galaxy products at the 2017 WFX Show, Booth 1331.
#destroyyourwireless