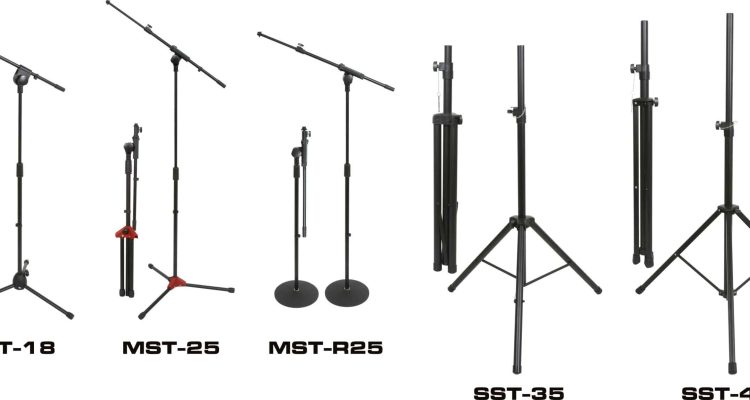 Galaxy Audio's New Stands Reach Greater Heights
Galaxy Audio has diversified its lineup of microphone and speaker stands by adding three new microphone stands and two new speaker stands. With these stands, Galaxy now has a full line of products that will work for any production, event, or concert.
The new MST-18 and MST-25 are tripod mic stands that come complete with boom arms, with the MST-25 featuring all metal construction. The MST-R25 is a round base mic stand, perfect for those tight fit places on stage or in the studio.
Also, Galaxy has added two new speaker stands, the SST-35 and the SST-45. These two speaker stands give durable and sturdy support to any speaker. The SST-45 is all metal construction and will go up to 81" and the SST-35 extends to 78".
Street Price
MST-18_$17.99
MST-25_ $24.99
MST-R25_ $24.99
SST-35_ $34.99
SST-45_ $44.99