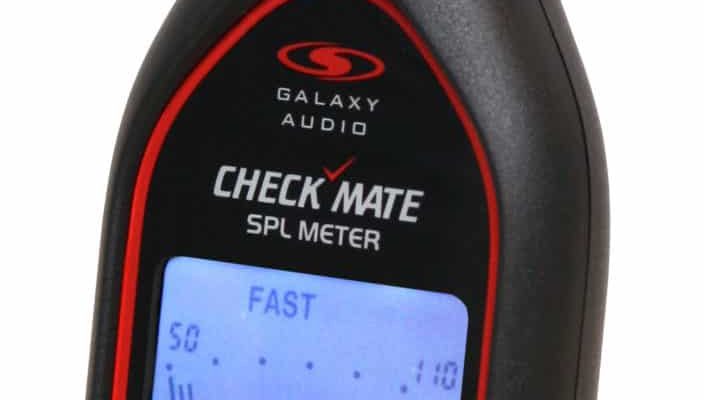 Galaxy Audio's CM-170 SPL Meter Measures Up
Galaxy Audio, the Hot Spot Personal Monitor experts and leading innovators in professional audio for 40 years, introduces the new industry standard in sound pressure level measurement technology at an affordable price: The CHECKMATE CM-170. The CM-170 measures SPL in decibels, for accurate measurement of audio volume in your immediate surroundings. Designed for live sound or wherever there are high sound levels, the CM-170 has a feature set far exceeding its attractive price point.
The CM-170 has Data Logging with Clock feature and Electronic Calibration. Features also include a frequency range from 20 Hz to 8kHz, and a level range of 30-130dBspl. The logging feature allows you to record sound levels that can be retrieved with the included software, or real time monitoring is available on your PC with the USB connection. The CM-170 also comes complete with a carry case, windscreen, and USB cable.
Whether you are running sound at local venues, churches, and schools or touring the world as a FOH engineer, the Galaxy Audio CM-170 IEC 61672-1 Type II SPL meter has the professional components required for your event.
CM-170 Street Price $289.99