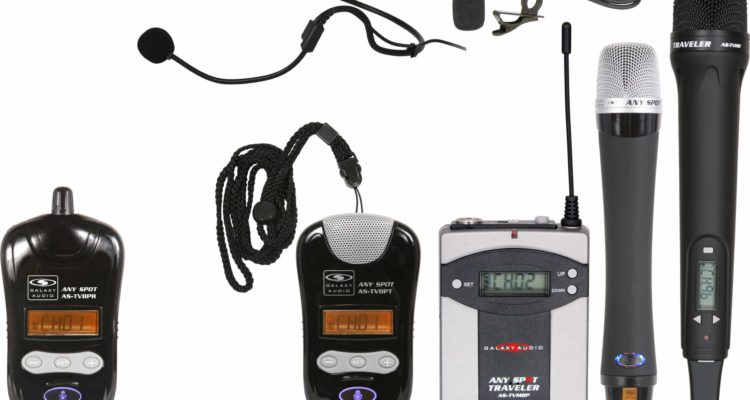 Camera's Benefit From New Lithium Powered Wireless Mic Systems by Galaxy Audio
Galaxy Audio has redesigned their Wireless Camera Kits to offer more versatility, longer battery life, and a more compact design. The Galaxy Audio CK Series provides a wireless audio signal for field videography or live feed audio transmission with rugged yet lightweight components. The Camera Kit will transmit audio from any of the AS-TV transmitters directly to the AS-TVBPR receiver for recording audio for your camera system. Both the AS-TVBPT & AS-TVBPR feature internal rechargeable lithium batteries for up to 16 hours of operation.
CK Series Camera Kits are available with your choice of a Handheld (AS-TVHH), a Compact Condenser Handheld (AS-TVH2), Pendant Mic (AS-TVBPT), Headset (ASTVMBP & HS-U3BK), or Lavalier (AS-TVMBP & LV-U3BK). All of the systems use the compact rechargeable AS-TVBPR Receiver that will easily plug into your video camera.
Street Price starting at $299.99